Sinewave Reactor (USB Charger)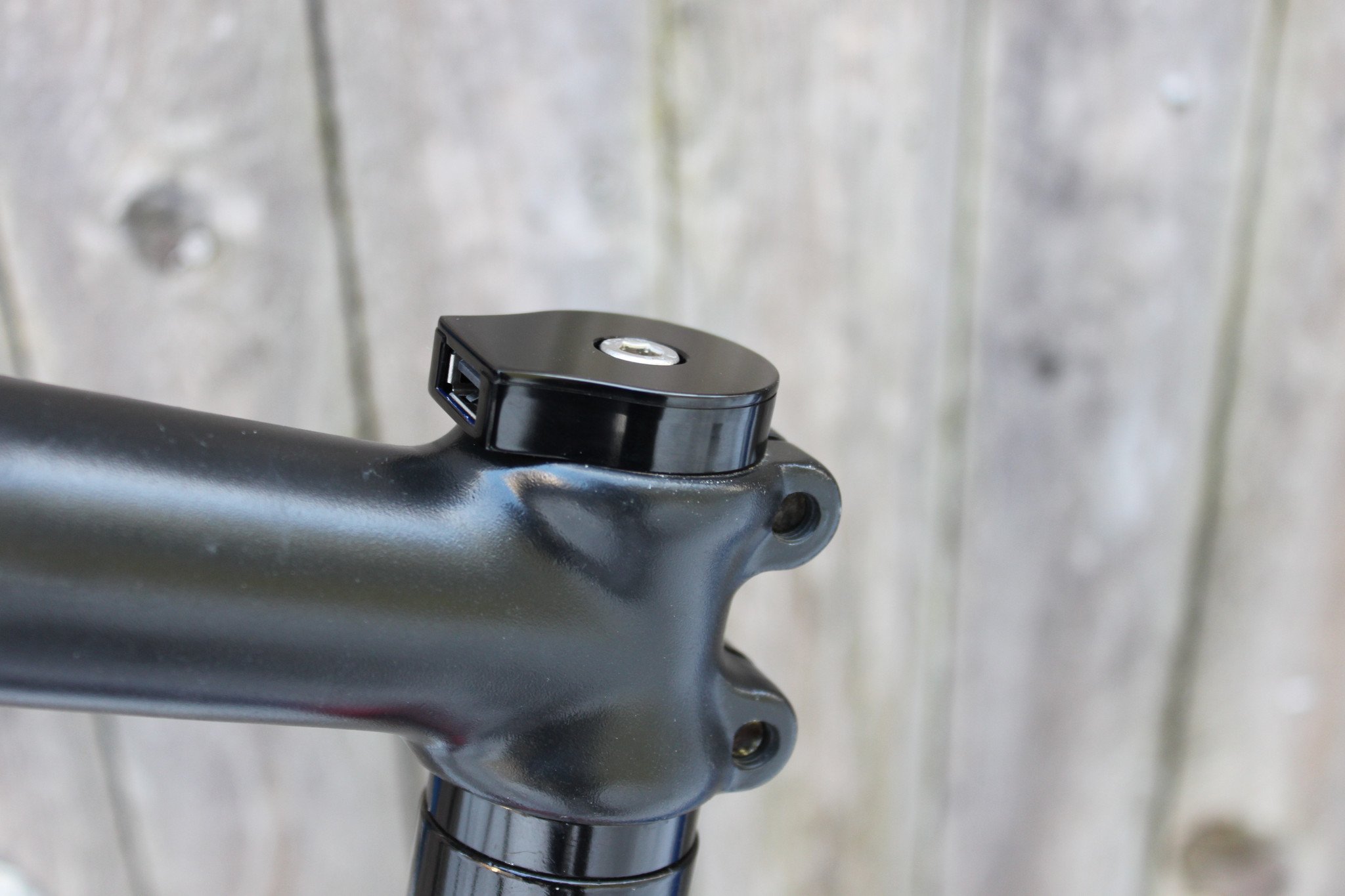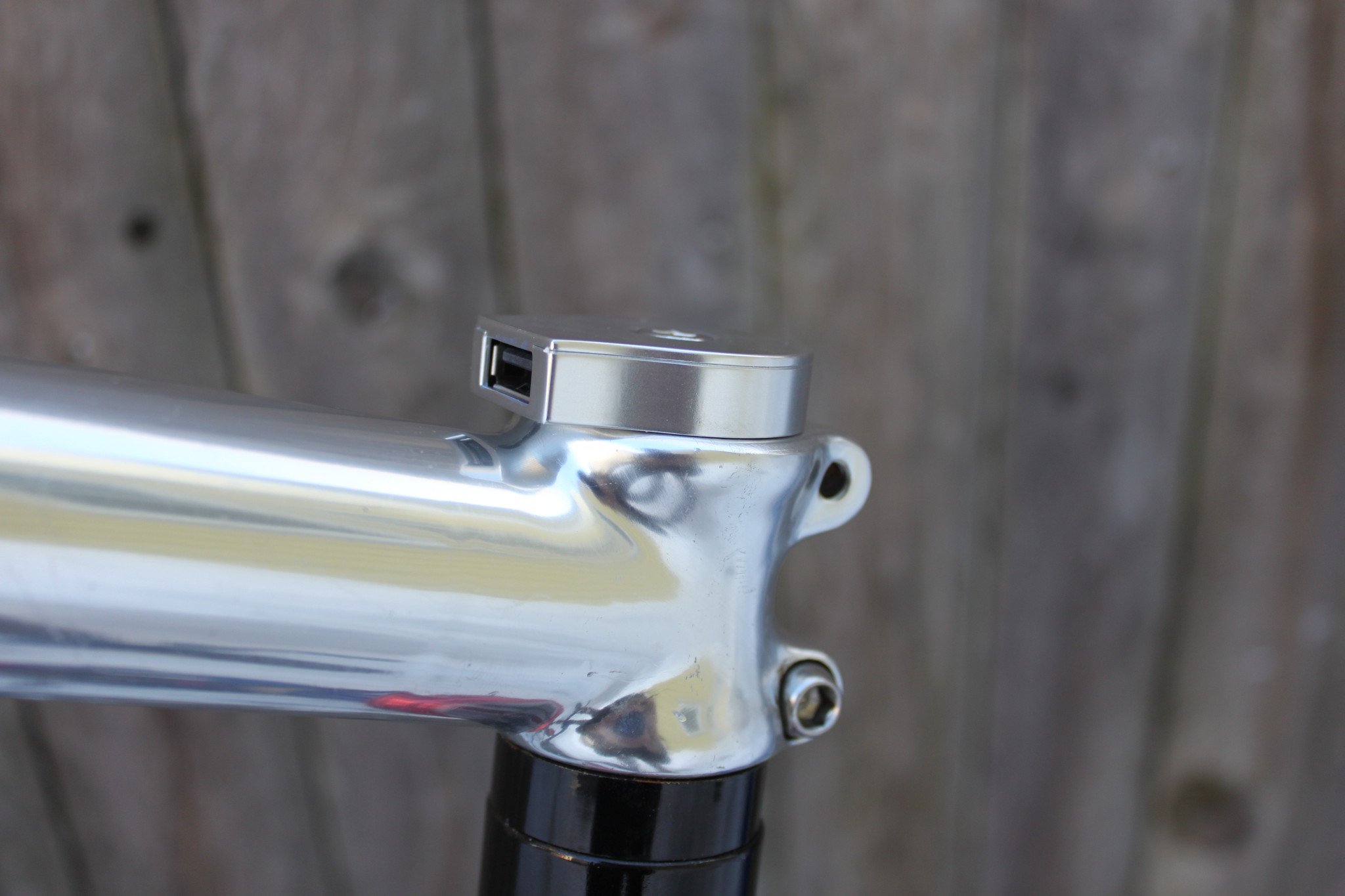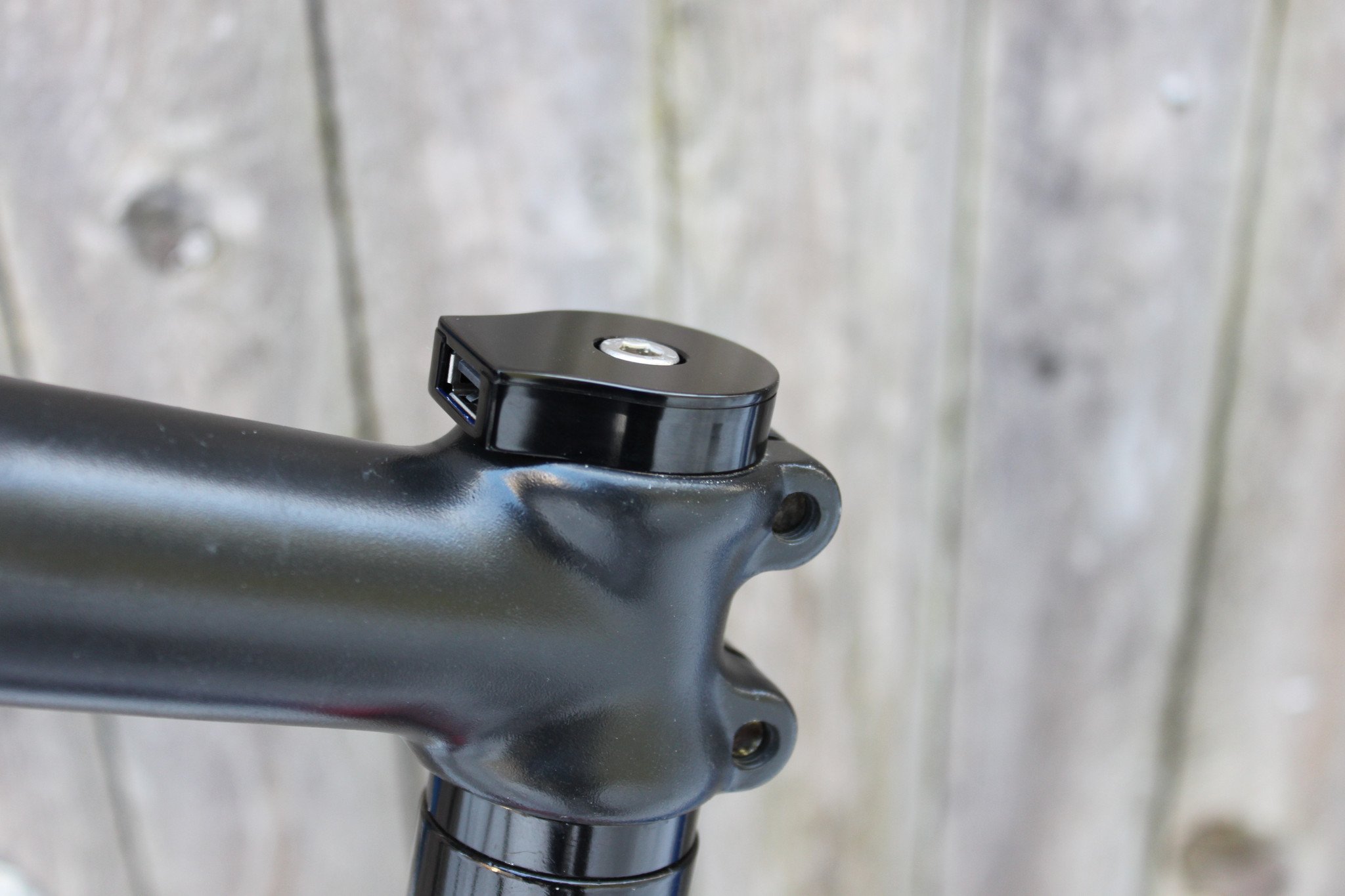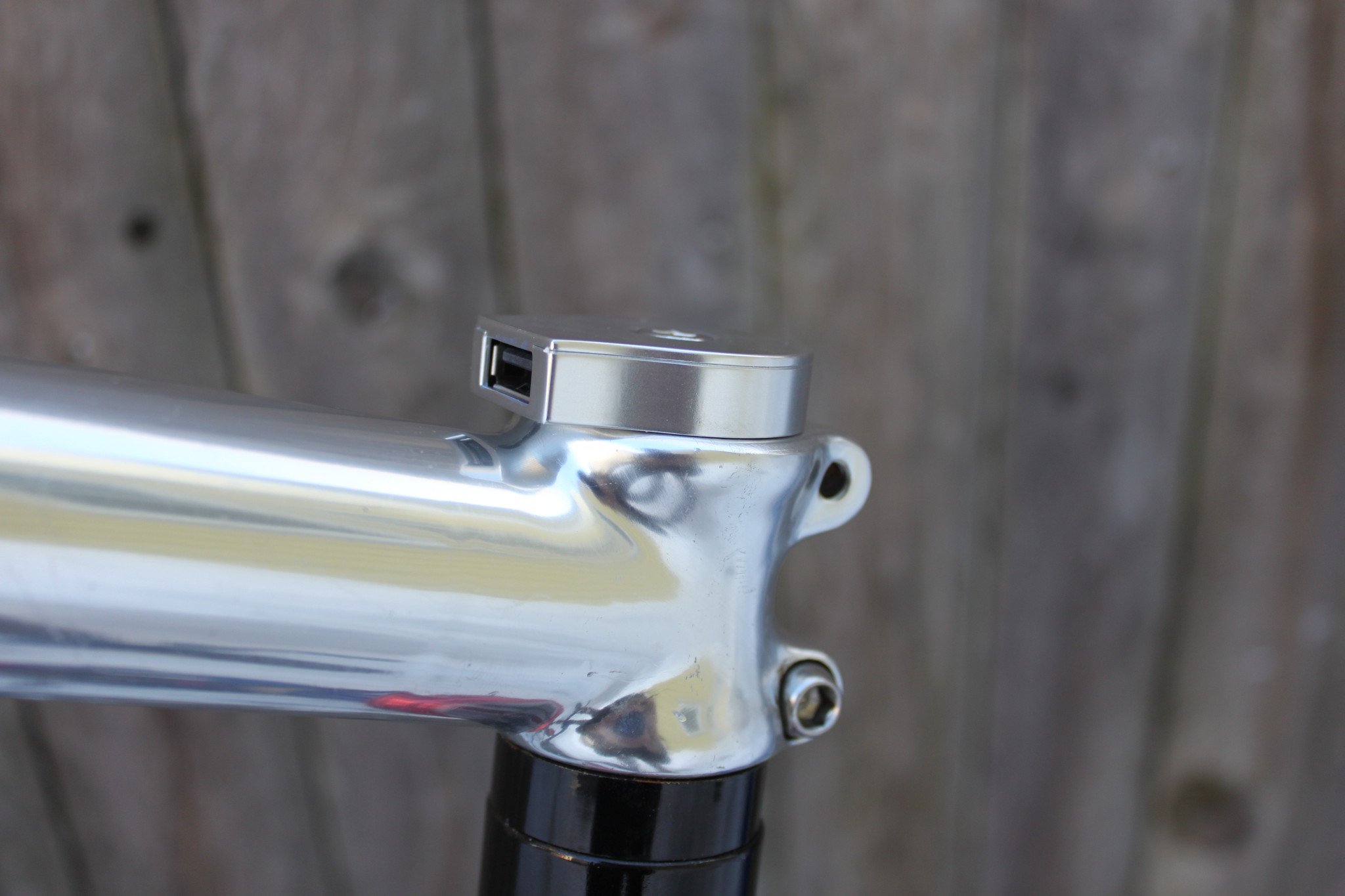 Sinewave Reactor (USB Charger)
**The Revolution charger is suggested for those running the kLite/Simple Switch setup.
The Sinewave Reactor takes the performance of the Revolution dynamo-powered USB charger and shrinks it into a package that fits above the star-fangled nut in a threadless steerer tube, with a pass through for the 6mm bolt. The only visible part is a custom CNC-milled stem cap holding the USB connector. The cap is 9.8mm tall. It is compatible with 1" and 1 1/8" threadless systems.
Made in the USA.
____________________
REACTOR FREQUENTLY ASKED QUESTIONS

Reactor installation instructions can be found here.
An excellent installation guide, with pictures, can be found here.
____________________
UNLIMITED POWER FOR
Cell Phones
GPS
Battery Packs
Rechargeable Headlights
Rechargeable Speakers
Any USB-powered device!
 
FEATURES
Best in class efficiency
High Speed Overload Protection
Easy Installation
Shock and vibration toughened
Waterproof
Gold-plated USB connector won't rust or corrode
 
SPECIFICATIONS
Starts charging at 3.5 MPH (5.5 km/h)
Full charging at 9 MPH (14.4km/h)
Max current: 1 Amp
Also works with DC input up to 52V
Weight: 43 grams (35g Reactor; 8g wire)
Stack height: 9.8mm
Wire length: 36" (91 cm) (contact us if your setup requires a longer wire)
Wire ends: Stripped wire (for hub connection), Reactor pins (for Reactor connection)
WARRANTY
1 year